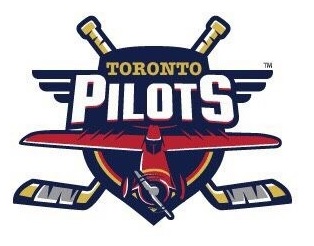 You may have noticed some changes on our website and socials. The Toronto Minor Ball Hockey League has had a makeover. We have incorporated our year round facility into our new nickname and logo.
About Downsview Park
In 1929 the de Havilland Aircraft of Canada constructed an aircraft manufacturing plant, hangar and airfield in an area known as Downsview, north of Toronto's central business district. Following World War II, the Department of National Defence was in need of property for stationing Royal Canadian Air Force squadrons to protect the concentration of industry and population in southern Ontario. In 1947, the federal government acquired and consolidated 270 properties in Downsview surrounding the De Havilland manufacturing plant. This large tract was developed in the ensuing years as RCAF Station Downsview and became part of the Canadian military's front-line defence of the region.
Declining use of the base led the Government of Canada to decide to close and decommission CFB Toronto. The base closed on 1 April 1996, the 72nd anniversary of the Royal Canadian Air Force, along with its Detachment on Avenue Road. In 1995, the "Downsview Framework Plan" was released and the Canada Lands Company was directed to manage the planning and development process for the property.
In 1999, the federal government announced, to great fanfare, that the park would become "Canada's first urban national park".